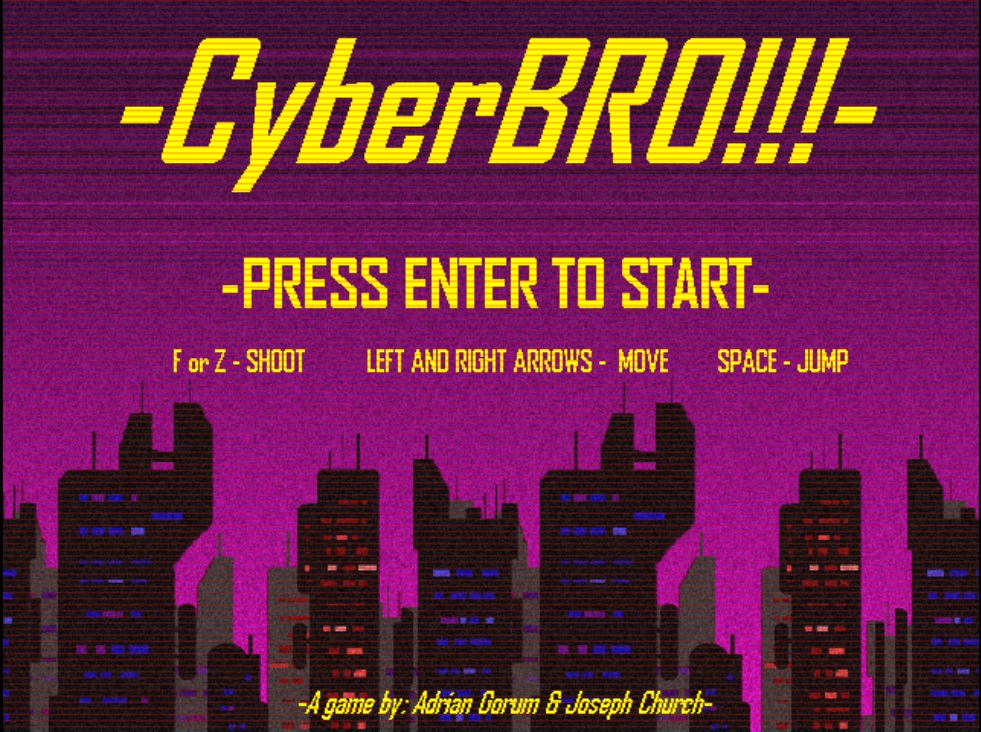 CyberBro!!!
A downloadable game for Windows
CyberBro!!! is a fast-paced, high intensity action shooter set in a cyberpunk universe where you play an ordinary guy who has been cloned by an evil corporation. You have stolen one of your clones back and the corporation doesn't like that. Save yourself by saving your clone! Be the hero! Or something like that.
Get the HiScore so you can brag to your friends about how cool of a Bro you are!
This Game was created for CyberpunkJam 2014
Install instructions
Download .exe
Follow the steps in the install wizard!
Enjoy!